We all want the best for our kids, and sometimes that means recognizing that better education can lead to better opportunities in life. We believe this can be achieved through early learning the Montessori way. The Montessori philosophy differs from traditional educational philosophy in that it places more emphasis on the individual child, rather than on the benchmarks and test results of a particular grade level.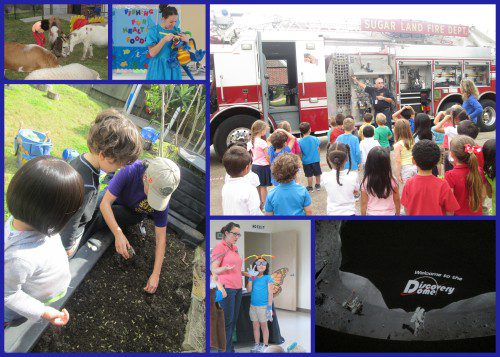 We Foster Lifelong Interest in Learning
Our early childhood classroom encompasses children ranging in age from three to six years, rather than the more narrow range found in traditional kindergarten classrooms. In such a setting, we're able to provide a learning environment that caters to each individual child's curiosity and creates what we hope will become a lifelong interest in learning.
Students are initially given instruction on the various activities and prepared learning areas available to them but then are free to choose those activities and areas that interest them rather than following a stricter one-size-fits-all curriculum. In addition, having a classroom of mixed age groups fosters the ability for our students to function successfully in group settings of mixed abilities, with the older children taking on mentoring and leadership roles more readily as they support and assist younger students. All students are exposed to guidance in social and moral skills as well through this system.
Cooperative Learning
Cooperative learning is also a big part of the Montessori way of learning, something that students can expect to encounter throughout their academic careers and beyond as they grow. With our less rigid but more creative means of teaching, students experience more hands-on learning, led by their own interests and curiosity. Teaching is done in small groups and students are encouraged to learn at their own pace rather than pressured to keep up with everyone else in the classroom.
The Montessori Method of Learning
The Montessori method of learning emphasizes respect for each child's physical, psychological, and social growth and allows for a lot more freedom and flexibility within the limits of the prepared learning environment, empowering students by allowing them more choices in their own learning. In this way, self-confidence and a sense of personal accomplishment is also fostered and nurtured.