We prefer that you schedule a tour with us by calling us or by scheduling a tour online. We offer tours between the hours of 9:30 AM and 4:00 PM. If those hours do not work for you, please call us and we will do our best to accommodate your schedule.
Schedule a Tour of Sugar Mill Montessori School, Today
We understand the importance of finding a quality school for your children. Reading about our school is one thing, but actually seeing our staff and students in action best illustrates all that a Montessori education can do for your child. We provide the best early childhood experience.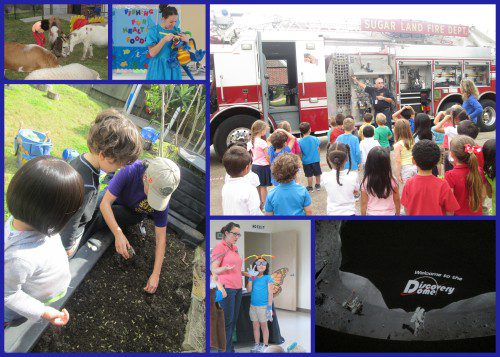 All prospective students and parents are strongly encouraged to tour our campus to witness the power of Montessori methodology. Let us show you how Montessori methodology maximizes the learning experience for every child, inspiring a lifelong love and joy for learning.
Look for the Difference
We offer both care and educational support for all of its students. See how our students interact, make note of learning activities, and see how our school can help benefit your child's growth, nurturing, and happiness. Even if you are familiar with the concept of a Montessori school, seeing this style of education in action is inspiring for many families.
Contact us to schedule a tour of our Montessori school, today!